iCloud. Foreign to us just a few years ago. Now, it's used by iDevice owners to keep our information accessible and redundant.
What could happen if our iCloud login was used against us? A lot actually.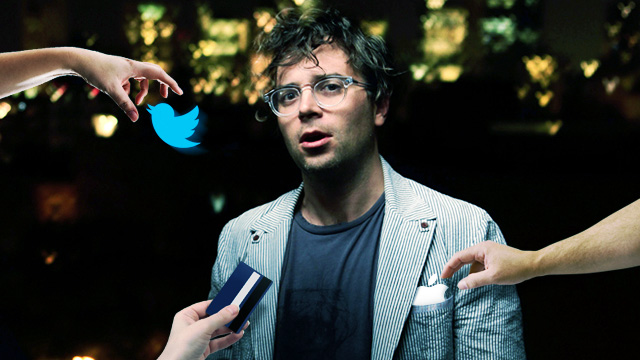 Meet Mat Honan, a Wired journalist who's digital life was destroyed in one hour. Hackers gained access and took over his Google account, then deleted it. Then his Twitter account was compromised. And to add insult to injury his my AppleID account was broken into, and hackers used it to remotely erase all of the data on his iPhone, iPad, and MacBook. Yes, REMOTELY wiped all of them, simply by knowing his iCloud login credentials.
If you're anything like me and have multiple iDevices and a MacBook Pro, the thoughts of losing everything would be life altering. His story made me think twice about how important that simple iCloud password is.
The following list includes the hacks that were done to Mat and some other interesting things. Before you read any further, go and update you iCloud password to something more secure. You'll thank me for it later.
#10. GPS Tracking of your _____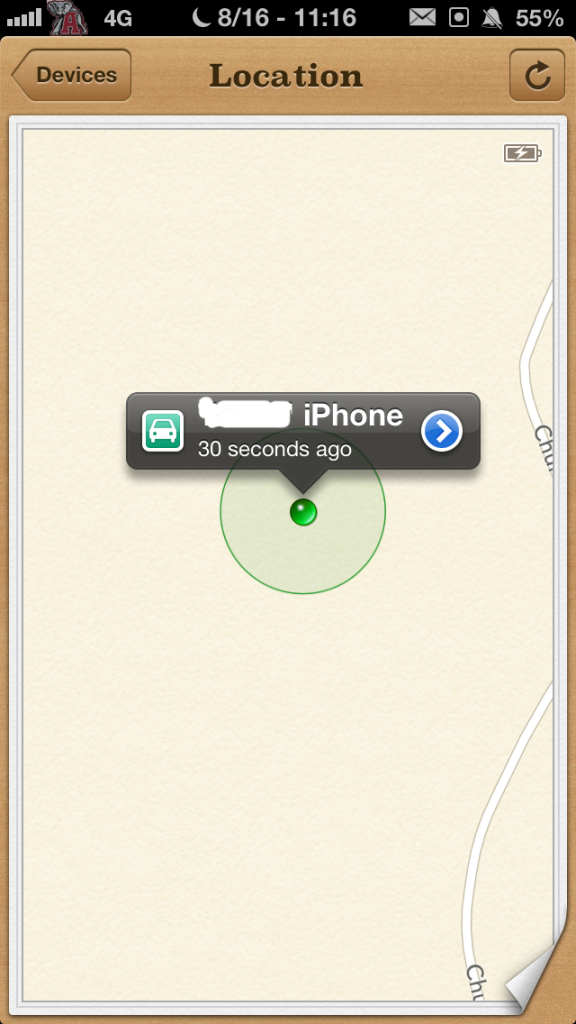 Did I hack into my boss's iCloud account? No, I did not and shame on you for thinking so. I was simply fortunate enough to be in the room with him while he was changing his iCloud password. After having trouble picking a strong enough password he asked me for suggestions and so here we are. I use the Find My iPhone app periodically to check his location.
This is an easy way to check on anyone you need to keep an eye on. It works great 90% of the time. The other 10% must be maintenance down time on Apple's servers maybe.
Unlike with the Find Friends app, with Find My iPhone app you won't get a proximity to your location since it doesn't check your GPS location, it is only checking the location of the device of which you are logging into.
#9. Remotely Wipe/Erase Device
I hate to even mention this because I wouldn't wish this on my worst enemy. Please, don't do this to anyone else.
I will say, un-enable Find My iPhone on your MacBook so it can't be wiped. It's a lot harder to lose a computer than a phone anyway. At least you would have your iPhone backups on it if you back up to your computer, which I do religiously now.
#8. Play switcharoo with contacts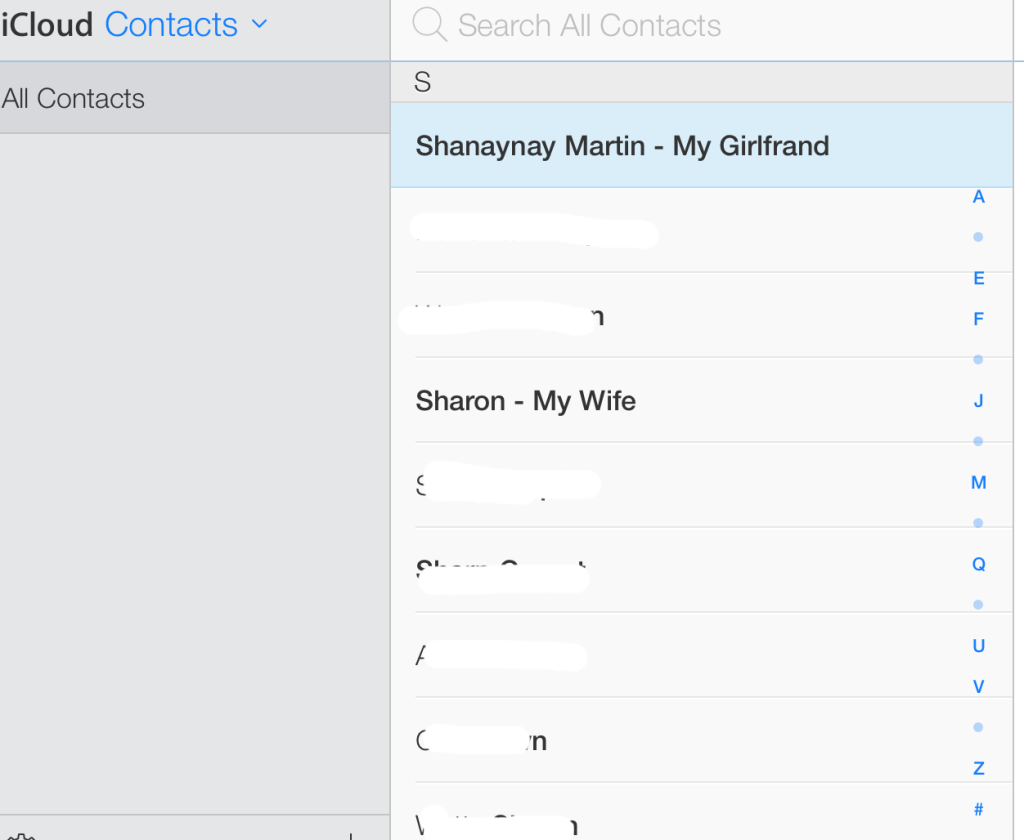 You see how this could get complicated rather quickly.  Logging into an iCloud account from iCloud.com gives access to all iCloud contact information. From here you can be the puppet master you've always dreamed of. You need help.
#7. Reminders/Calendar Fun
Having the ability to completely alter someone's schedule is scary. If one was malicious enough, it could easily end a career.
Adding reminders to activate in the middle of the night or repeat continuously might be interesting. Be nice.
#6. Full Email Access
If you login to someone's iCloud.com account you will have their @me or @icloud email address at your fingertips. You would have access to their confidential emails and even have the ability to send out emails from their address to anyone.
#5. Access to Keynote Presentations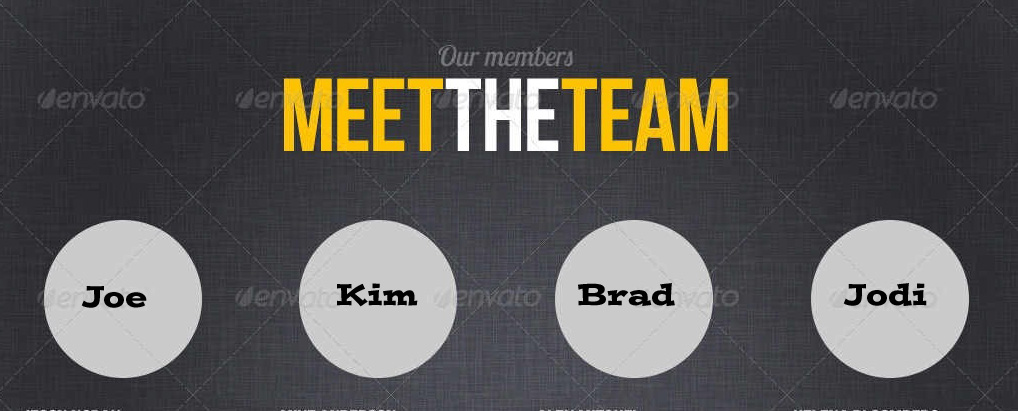 You've worked for days on your presentation. You have everything just right. You're wanting to impress your boss at the district meeting where you will be presenting to an audience of 300.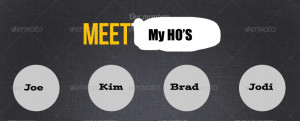 You start the presentation and to your horror someone has edited the file. You bow your head knowing that there is nothing you can do to save face at this point. You then ask yourself silently, how could this have happened?
#4. Access to Notes
We use the Notes app to store anything from grocery lists to bank account numbers. Although storing the latter is probably not such a good idea. If you think that the only place you have access to Notes is on your iPhone, then think again. At iCloud.com you have full access to the Notes app. If the right information is there, someone could easily assume your identify and you might no even know they're doing it.
#3. Get full SMS history
There are programs available like Wondershare Dr Fone iPhone Data Recovery Software that are able to read iPhone backups from a computer and even from iCloud. You would be able to have the full SMS history of whomever you had their iCloud login credentials. You would need an extra iPhone and with it, restore from the person's iCloud backup onto your spare iPhone and you would have a duplicate copy of their SMS messages.
#2. Access all Photos and Videos
Using Wondershare Dr Fone you can also have every picture that was on their iCloud backup simply by restoring from their backup onto your spare iPhone.
#1. Complete Call History
Perhaps one of the most useful features of Dr Wondershare is having the complete call history, including date stamps, length of calls, and whether it was incoming or outgoing. This would be perfect to check up on a teenager or wandering spouse.