Why The Ice Bucket Challenge Totally Misses It's Message
|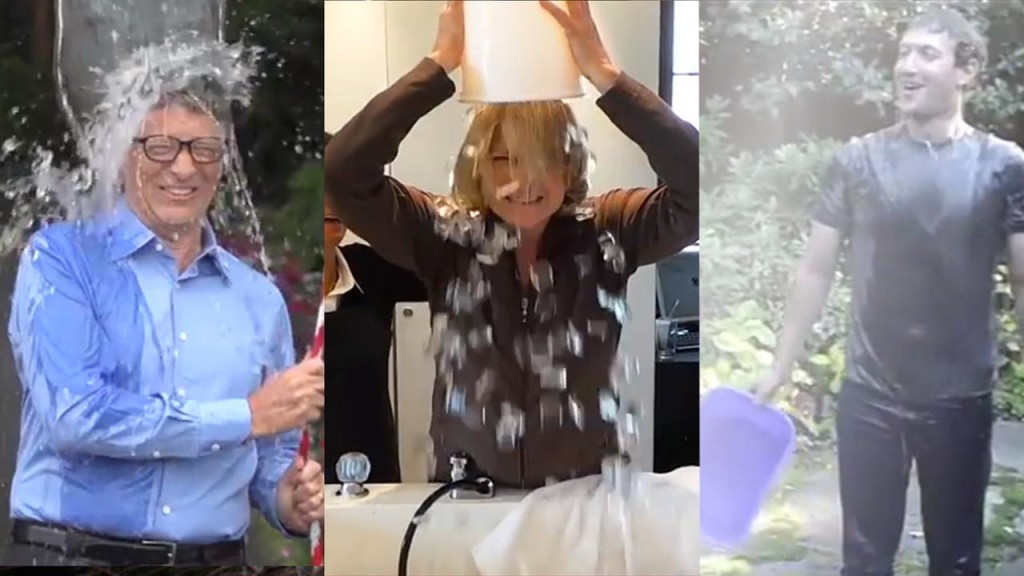 We've all been hearing about the ice bucket challenge on the news and media lately. For those who haven't heard about, it's a viral awareness campaign in the form of a challenge for you and your friends.
Even a bunch of celebrities are getting in on the action as well, posting their challenge and "suffering" on various social media channels like twitter, instagram, vine, youtube and of course facebook. The idea is simple, when you receive a challenge from your friend, you have to either dump a bucket of ice cold water over you or you have to donate a certain amount of money to ALS, the charity for research on eurodegenerative disorder ALS, or Lou Gehrig's disease.
Many of us probably didn't even hear about this disease yet as the majority of the people rather get drenched by the water instead of helping a good cause. In this type of challenge where donating money and helping others is pretty much seen as a punishment, it's easy to get you and your friends soaked by ice cold water in amusement instead.
All the celebrities with tons of of money and often, money to spare, rather take the water challenge than donate some of their money to a good cause. What kind of example does this give the people? Wouldn't it be more logical to put the donation part of the challenge in a positive daylight rather than seeing it as a punishment?
Even though reports have said that the campaign have already raised over 1.3 million dollar so far. We can't help but wonder if we couldn't have raised more if we acted more responsibly?
Not to mention wasting all that water? That purified, perfectly drinkable water which many parts of our world don't have access to? People probably spend more on ice cubes and water than actually donating. What if we took all the money spent on getting soaked and actually give this money to the cause instead? Wouldn't that be the smarter thing to do?
These challenges do get tons of attention in the media and spread like wildfire on all the social network sites but for the wrong reasons. It seems like the viral campaign is creating awareness for one's own stupidity and ignorance of the problems in this world. The attention is diverted from the main problem and cause of this charity and simply seen as an amusement outlet and fun challenge for you and your friends.
There are a few challenge videos out there who give more information on the cause and disease itself, as a real form of awareness. Others make their own version of the challenge where they voluntarily get drenched by icewater AND donate some real money to the cause of the charity.
We should not forgot why we are doing this and not simply overlook the serious side and issues and focus on the fun and entertainment of the campaign.
So the next time you see such a video or you get nominated, do the right thing and remember why this challenge was started in the first place. Spread the message and create the awareness to help your fellow man and do not simply look at it as yet another viral fun hype to do.
Learn more about ALS at the link below.
ALS Association
Leave Your Comment