We all love taking the dog out for a walk in the forest, enjoying Nature and everything it has to offer. Or lying down on a beach to listen to the sound of the waves and take in the gentle warmth of the sun. More often than not, Nature is a source of wonder and sheer pleasure. But, sometimes, it gets angry and goes crazy. Destruction and misery ensue. The truth of the matter is that Nature can be as fierce as it is benevolent. And when it snaps, you better take cover because nothing can stand against it. Even though there are literally hundreds of instances that could have had their spot on this list, we have selected 20 disasters that marked us either by their sheer brutality or by the death toll. Here they are:
Kashmir Earthquake (2005)
With a 7.6 magnitude on Richter scale, this earthquake hit Pakistan on October 8th 2005 and killed over 75,000 people. The Kashmir region was hit the worst and saw its buildings collapse under this tremendous force.
Cyclone Nargis (2008)
Cyclone Nargis chose Myanmar to make its landing on firm ground, a country that it quickly devastated. With a force surpassing that of a cat.3 hurricane, Nargis destroyed the entire South region, taking the life of near 85,000 people and leaving many more without anything left.
Hurricane Katrina (2005)
A cat.5 hurricane, Katrina was one of the deadliest and most brutal the USA ever witnessed. If the death toll never reached that of, say, Cyclone Nargis, (with numbers under the 2,000) the damage it left in its wake was unbelievable. Reports speak of more than $100,000,000,000 worth of damage in the regions hit by the hurricane (mostly Louisiana).
Haiti Earthquake (2010)
The New Year had barely been celebrated that an earthquake of a 7.0 magnitude shook Haiti in 2010. The chaos that ensued was such that even today, years later, one cannot exactly say how many people perished during that catastrophe. Estimations range from 150,000 to more than 200,000… But what is certain is that more than 250,000 houses were destroyed, leaving a population in complete misery, especially in the capital Port-au-Prince.
Nevado del Ruiz Volcano Eruption (1985)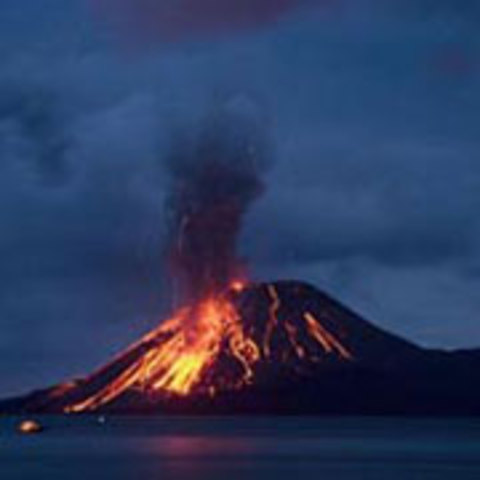 If we go a few decades back, we can report the eruption of Nevado del Ruiz in November of 1985. Under the enormous pressure that had built up inside of it, the volcano erupted with a force of 3 on the explosivity index, sending more than 35,000,000 tons of material flying through the air. Lahars rode down the hills at speeds reaching more than 40Mph and killing more than 20,000 people. The town of Armero was the worst hit as the lahars killed most of its population.
Tangshan Earthquake in China (1976)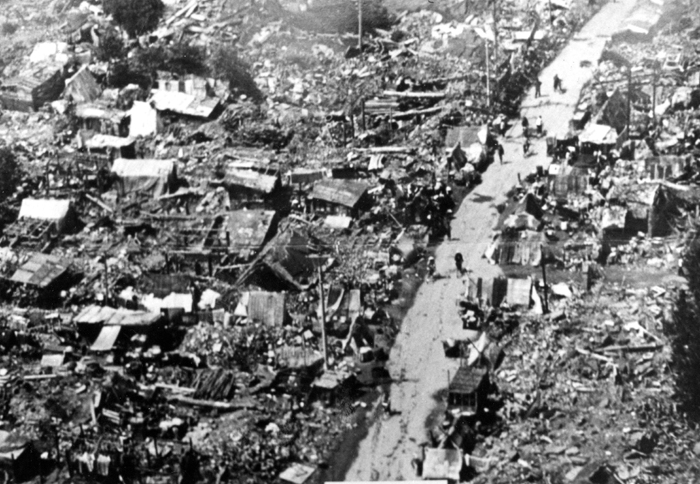 You will notice that many earthquakes found their spot in this list… and for good reasons. Earthquakes always strike by their suddenness and unmercifulness. The example from 1976 that hit the city of Tangshan is another good example. In that disaster, more than 250,000 perished as the 7.8 magnitude earthquake level the whole town and left a region in shambles.
Tohoku Tsunami (2011)
Earthquakes are not only devastating in and out of themselves but also because, sometimes, they create even more destructing forces as was the case in 2011 when the 9.0 quake unleashed a brutal tsunami on the coast of Japan. During that event, millions of people died or sustained terrible injuries. The tsunami was so powerful that it even damaged the nuclear plant at Fukushima and led to another grave incident.
Bhola Cyclone (1970)
Just speaking of the speed that was attained by the wind, when the Bhola Cyclone hit Bangladesh in 1970 is enough to make your head spin. At 125Mph, the wind destroyed everything in its path. Almost no houses were still standing afterwards and half a million people were dead.
Aleppo Earthquake (1138)
Strictly speaking, if we only take the actual earthquake into account (and not the after effects such as a tsunami, etc.), the quake that occurred in 1138 must have been the most destructive. It happened in Syria and left nothing of the city, Aleppo, which was standing in its way. There were almost no survivors as more than 230,000 people died in the debris.
Afghanistan Blizzard (2008)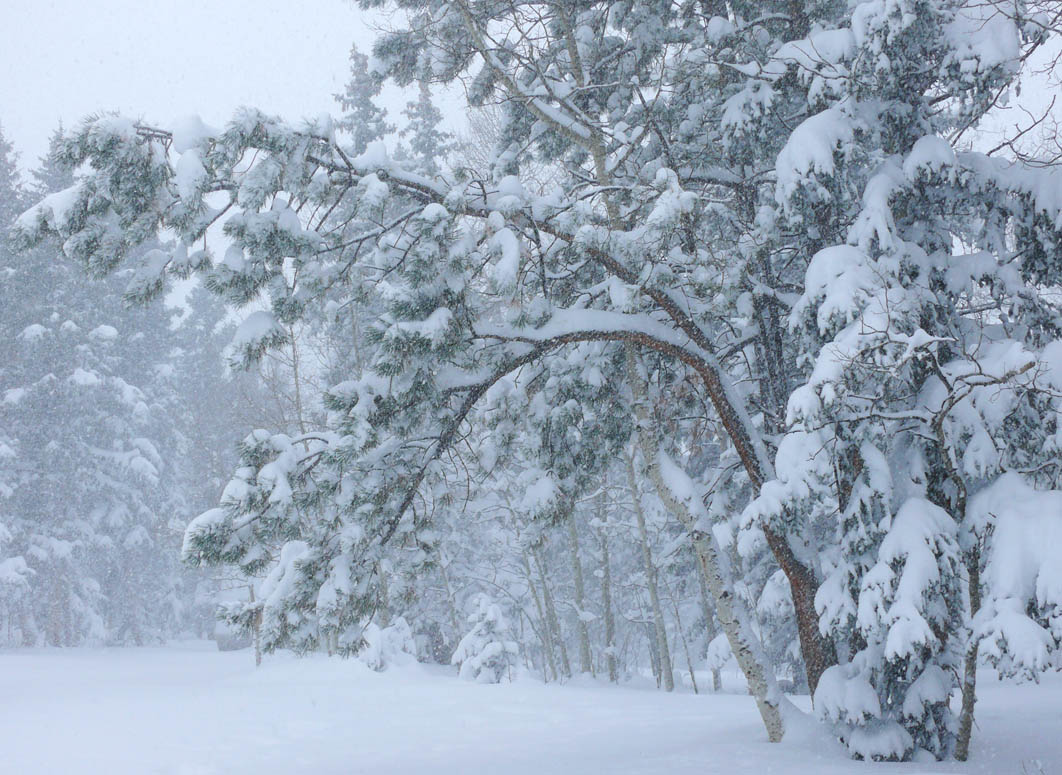 Blizzards seldom kill as many people as earthquakes but they do deserve a spot here because this shows another facet of Mother Nature getting mad. In 2008, a blizzard rose in Afghanistan and buried the area surrounding the mountains with a snow blanket 6 feet high and temperatures worthy of the worst Siberian records. The casualties were estimated over the 1,000.
Antioch Earthquake (526)
Another contestant in the "most destructive earthquake ever" contest, the Antioch earthquake that took place in 526 presents some serious arguments. For one: its death toll. With a little bit less than 300,000 killed, it can compete with such destructive earthquakes as Aleppo's. Then, Antioch earthquake also caused a raging fire that just finished the job off by destroying anything that had managed to take the first hit. The fact that this earthquake also hit Syria earns that country a rather unenviable record.
Gujarat Earthquake (2001)
With a 7.7 magnitude, this earthquake hit the western region of India called Gujarat and caused the destruction of close to 400,000 houses. Human casualties were not as high as some other earthquakes, with numbers in the 20,000, but it left – once again – a poor population in a state of utter despair.
Tambora Eruption (1815)
Considered to be one of the most violent eruptions in history, the eruption of the Tambora (in Indonesia) which occurred in 1815 killed almost 100,000 people and caused a year without a summer. The quantity of rocks, ash and other materials ejected into the air were colossal. Numbers as high as 100km³ have been cited. The impact on food production was also catastrophic as all the sulfur released into the air covered the ground and prevented anything from growing.
East Africa Drought (2011)
Water is essential to life, so when the rain stops falling and you have no other way to acquire fresh water… You will soon have people dying because of it. Not only because they will have nothing to drink… but also because, soon, they will have nothing to eat either as you can't grow food without water. That's what happened in 2011 when a severe drought hit East Africa.
Haiyuan Earthquake (1920)
The Haiyuan earthquake may not be the most violent (as of the Richter scale) but it was the most destructive recorded in modern history. With a maximum XII on Mercalli intensity scale, which accounts for "catastrophic" meaning total destruction, this earthquake completely changed the face of this region. Not only did it cause landslides that buried entire villages, it also rerouted rivers and claimed the lives of 235,000 people.
Shaanxi Earthquake (1556)
With Syria, China also holds some records for its series of earthquakes amongst the most brutal. In 1556, people had for habit to live inside caves they had converted into homes… So when a terrible earthquake shook the earth, all those homes caved in and killed their inhabitants. Landslides also ensued and killed people living in the open. All in all, close to 830,000 perished in one of history's most catastrophic natural disasters.
Yellow River Flood (1887)
If you thought Nature couldn't do "better" than what it did in Shaanxi, hang on. Three centuries later, it hit another part of China by having the Yellow River spill over and devastate the Henan province. Almost 1 million people were killed as a result.
Yangtze River Floods (1931)
Less than 50 years after it had ravaged the country, the Yellow River struck again in 1931… Due to torrential rains between July & August of that year, the river quickly overflew but – this time – it wasn't alone. The Yangtze as well as the Huai rivers also unleashed their fury, killing people in the millions! Some sources estimate the final casualties as close to 4,000,000. This flood led to famine as most cultivable areas were under water.
Lituya Bay Tsunami (1958)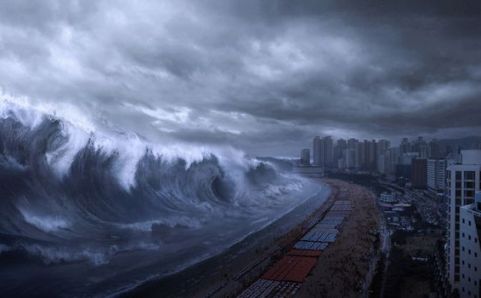 On July 9, 1958, an earthquake shook Alaska near Litua Bay. This seism caused almost 100,000,000 tons of land to fall straight into the water, creating a humongous wave as high as 1700 feet! Thank God the event took place in an inlet which caused the force of this mega-tsunami to quickly disperse… But the fact remains that, with such height, this tsunami deserves to be on this list.
Special Mention: Pompeii (79)
Not nearly as bad as the other eruptions on this list, the one that caused the ruin of Pompeii still deserves a mention as it's one of the most famous for its highly spectacular preserved artifacts. As the Mount Vesuvius erupted and sent extreme heat waves that killed the population of Pompeii, ash quickly rained down and buried the entire town under 15 feet of ash and volcanic rock. There you have it, 20 of Nature's worst disasters. But knowing her, I'm afraid the worst might still be to come…